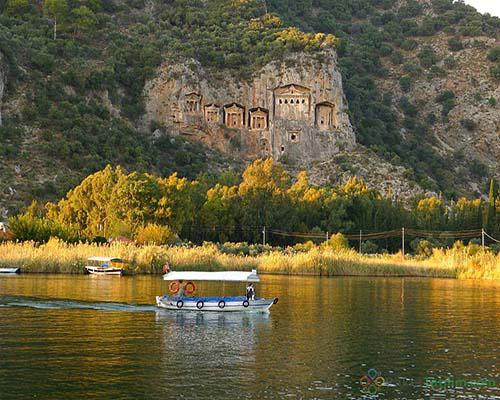 Luxury Villas with Private Pool in Mugla
Mugla is a city which is famous for sea tourism in the south of the Aegean region. This city has unique beauties lying on the skirts of Mount Asar; With its sparkling sea, world-famous beaches stretching for miles and historical beauties, it welcomes thousands of tourists every year. Among the districts and towns where sea and green are together, the most famous ones are; Marmaris, Fethiye, Dalaman, Ortaca, Bodrum, Milas and Datca. Visitors from all over the world come to these resorts for vacation; hotels, motels, pensions, rental villas and apartments.
The most comfortable option for accommodation in Mugla is the range of daily rental villas. These cottages offer different alternatives to appeal to almost every taste and segment; With its sea and forest views, it promises its guests unforgettable holiday experience.
A Private Holiday in Mugla Rental Villas
The villas located in Mugla and surrounding towns offer holidaymakers a special holiday opportunity. Without having to worry about entering the breakfast queue and grabbing sunbeds in the hotels, individuals can enjoy the pool in their sheltered pools or enjoy the sun on their sun loungers in their gardens. In addition, guests; they can spend as much time as they wish to live in the pool of sheltered villas and have pleasant barbecue parties in their gardens in the evenings.
Mugla villa options, private pools and luxury properties for honeymoon couples also appeal. Newly married couples, instead of spending their special days in a hotel room limited, may have the opportunity to vacation freely in their rented villa. In this sense, they can spend special moments in their sheltered pools and relax in the jacuzzi in their rooms at any time.
High Comfort at Affordable Prices
It is also an economical situation to evaluate the options of rental villas in Mugla orFethiyefor holiday accommodation. Although it is very high figures for everyone to think about holiday in the villa, in fact, with the right calculation will be understood how economical to rent a villa. Again, it is possible to find a holiday villa suitable for almost every budget and taste. In this sense, it is much more economical and comfortable to stay in the villa especially for crowded families compared to other accommodation options. If you want to have an economical holiday and feel at home, you can consider renting a villa for accommodation in Muğla.