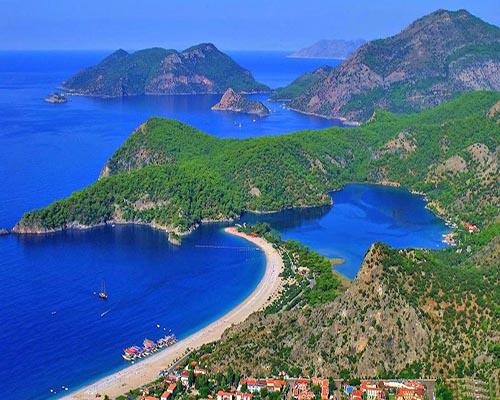 Luxury Rental Villas in Ovacik, Oludeniz
Ovacik is located in the middle ofOludenizand Fethiye with its peaceful atmosphere.Ovacıkis one of the most popular places in the Aegean in the summer months. is located away. Recently, due to the increasing tourism potential in Oludeniz, shopping centres, accommodation facilities and entertainment centres have shifted towards Ovacik. There are many alternatives in terms of accommodation in this region which response to the desire of holidaymakers to be wherever and whenever they want. The most ideal alternative is the daily rental villa. What are the advantages of renting a villa in Ovacik?
Ovacik Rental Villas Ideal for Large Groups of Families and Friends
There are many villas in Oludeniz Ovacik that can cater to large groups of families and friends. There are enough rooms, bathrooms and toilets for all individuals in these holiday rental villas. Thanks to the high-capacity luxury villas in Ovacik, families no longer have to stay in hotel rooms in a single room.
In addition to these, there is a pool in almost every villa and the surroundings of these pools are generally designed to protect families for a more comfortable holiday. Conservative villas, especially for families living under Islamic rules, are among the first choice of honeymooners.
They offer easy access to natural and historical beauties
Oludeniz, Turkey is a unique region known as a tourist magnet. You can rent a villa in Ovacık, which is a neighbourhood of this unique town, and you can reach natural and historical beauties in a short time. Ovacik is just 4 km from the world-famous Oludeniz beach. Away. Again, 6 km from Fethiye. away in a short stay in a villa in this region; Saklıkent National Park, Tlos Ancient City, Cennet Bay and Pınara Ancient City can be reached in a short time. If you prefer Oludeniz Ovacik for your honeymoon or family holiday, you can choose between daily rental villas for your needs and have a comfortable holiday experience.