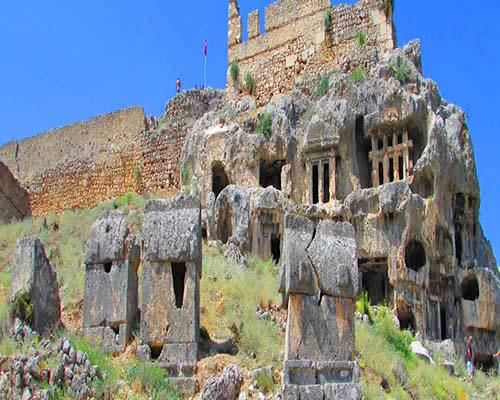 Fethiye Seydikemer Holiday Villas
Seydikemer, Fethiye is a cute and quiet resort with a population of 60 thousand. This town, which is irrigated by Eşen Stream, is located in the lands where Lycian civilization was established. Seydikemer, which attracts the attention of holidaymakers with its mountain breeze, natural beauties and lush nature, includes photo safari and hiking. Visitors can also explore the surrounding villages and reach Saklıkent by a short journey. This resort, which is famous for its nature, has options for accommodation such as hotels, rental villas and village houses.
Seydikemer welcomes visitors from all over the world every year and it is a great place for four seasons. If you are looking for daily rental villas surrounded by nature during your holiday, you can choose villas located in Seydikemer.
Family Vacation Rental Villa With Private Pool
One of the most beautiful aspects of holiday rental villa is undoubtedly the pleasure of the pool. The pool entry and exit times are limited in hotels and because these pools are very crowded, holidaymakers end their holidays before they can enjoy the pool in their hearts. However, this situation is the opposite in villas. The pools located in the rental villa are fully allocated for the use of the guests. In this way, people can spend time at their pools or sunbathe on their sun loungers.
In addition, especially conservative families have difficulty in spending time in the pools of the hotels. However, Seydikemer holiday villas also appeal to large families with their high capacity and offer the opportunity to enjoy the pool for the family.
An economic holiday opportunity with nature
Holiday villas in Seydikemer are also an economical accommodation option. However, it is quite difficult to stay in hotels at economical rates except for the early booking period. However, the daily rental villa is always the most economical option. In particular, large families and groups of friends can stay in villas and have the opportunity to have a luxury holiday at much more affordable prices. In this sense, if you are looking for an economical and luxurious option for a holiday in Seydikemer, you can choose a villa with private pool; you can have a comfortable holiday experience with your family and loved ones.